CITY OF PANCEVO has signed a contract worth € 428,853.96 for the supply of solar panels and a steel construction and assembly of technological equipment with "MONTAŽNO -PROIZVODNO PREDUZEĆE JEDINSTVO ZA IZRADU I MONTAŽU TERMO I HIDRO INSTALACIJA I POSTROJENjA AKCIONARSKO DRUŠTVO" from Sevojno. The solar system will be used for domestic hot water in Kotež 2 buildings, in Pancevo.
For this international tender, which was published on the website of the European public procurement http://ted.europa.eu, 5 bidders submitted thei offers. "MPP Jedinstvo"  offer fulfilled all the administrative and technical terms of reference, certainly crucial for the decision was that their financial offer was the most favourable.
This great and responsible task stands before the company "MPP Jedinstvo",for which they have submitted appropriate references in their offer. Work of this type and on this scale is not new for the company, which has exists since 1947, whose main business is the design and construction of hydro, thermal and gas installations.
The deadline for completion of the Project "Banat sun 4 all" financed by the European Union through the Romania – Republic of Serbia IPA CBC Programme,  is 31.12.2016,  co-financed by the City of Pancevo.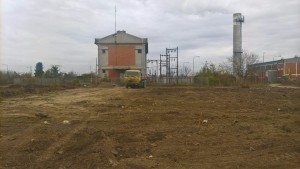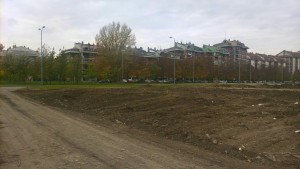 Prepared land for installation of solar system